ANINE BING is a brand founded in 2012 in Los Angeles that embodies the perfect blend of edgy and elegant fashion. Designing for women seeking a timeless yet rebellious approach to style using materials from leather, silk, linen to cashmere, ANINE BING's unique style has quickly become a must-have for the modern woman. In this brand spotlight, we'll take a closer look at what makes their designs so special and why they're worth investing in.

The Edgy and Elegant Style
ANINE BING's designs are all about mixing the best of both worlds – some edge intermixed with modern elegance. With a focus on rebellious pieces that have a rock and roll twist, her collections feature everything from classic denims to chic leather jackets and delicate silk dresses.
Shop ANINE BING Sales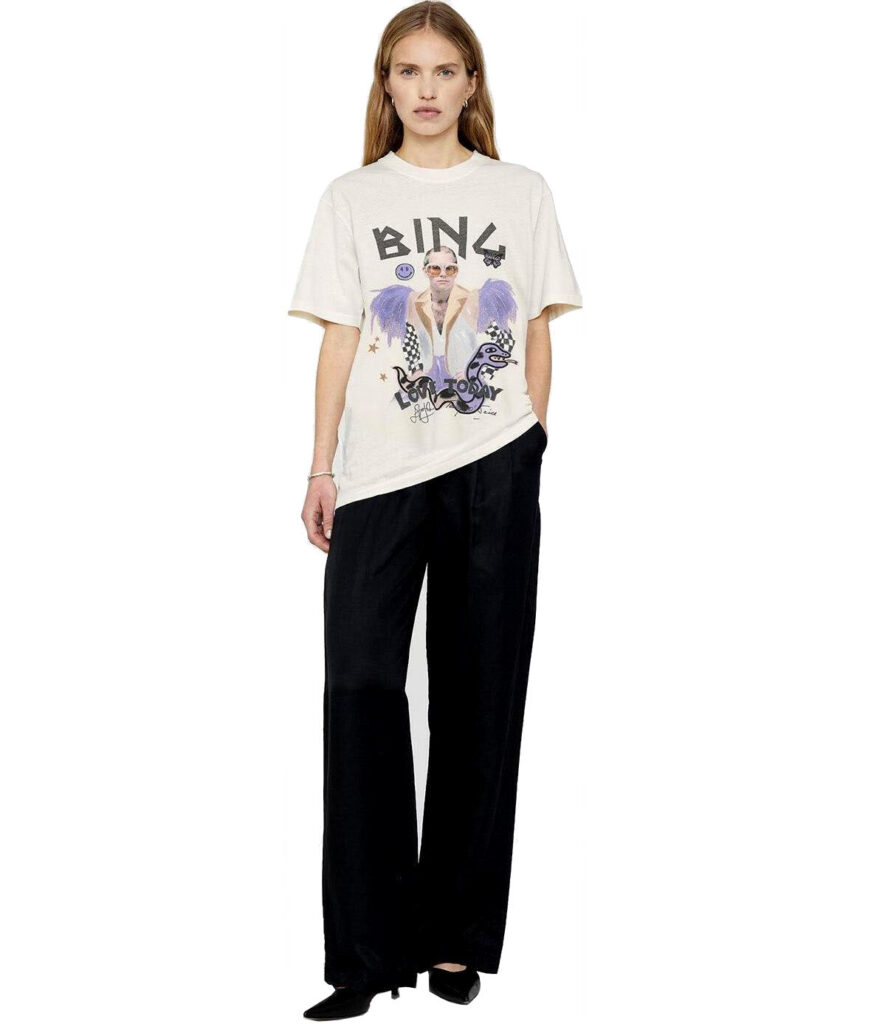 The ANINE BING Hoodie
One of the most popular items is their hoodie. With a focus on comfort and style, the sport hoodie has quickly become a wardrobe staple for fashion-conscious women everywhere. Kristin Cavallari has been seen wearing one of their hoodies on Instagram. But her collections also feature a range of other popular pieces, from their versatile slides to their stylish totes.
Clothing Options
If you're looking to dress up for a night out, ANINE BING's sleek blazers and elegant dresses are sure to impress. The brand's blazers are made with high-quality materials and feature unique design elements that make them stand out from traditional blazers. As well, the brand offers options from playful mini dresses to sophisticated maxis that ensure a flattering fit. For everyday outfits, their collection of laid-back tank tops and t-shirts are perfect for casual days out or even lounging at home. These tops are not only comfortable but also stylish.
But ANINE BING's clothing collections don't just stop at tops and dresses. The brand also offers a range of bottoms, including their popular denim jeans, leather pants, and skirts.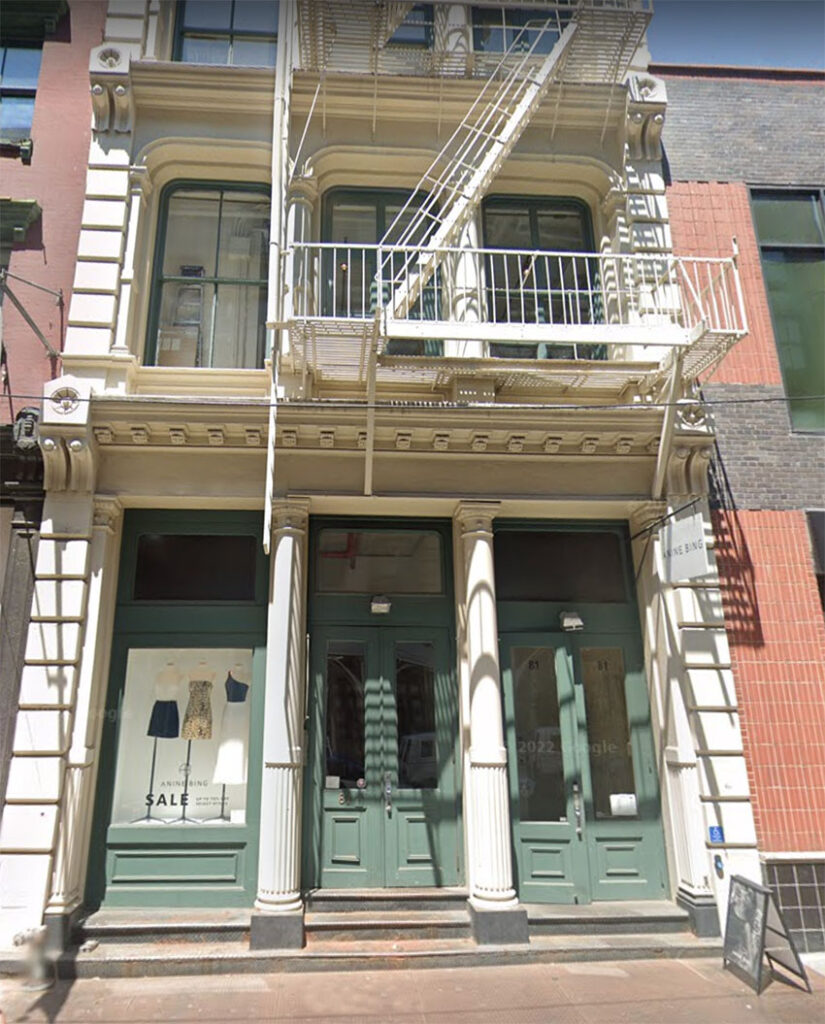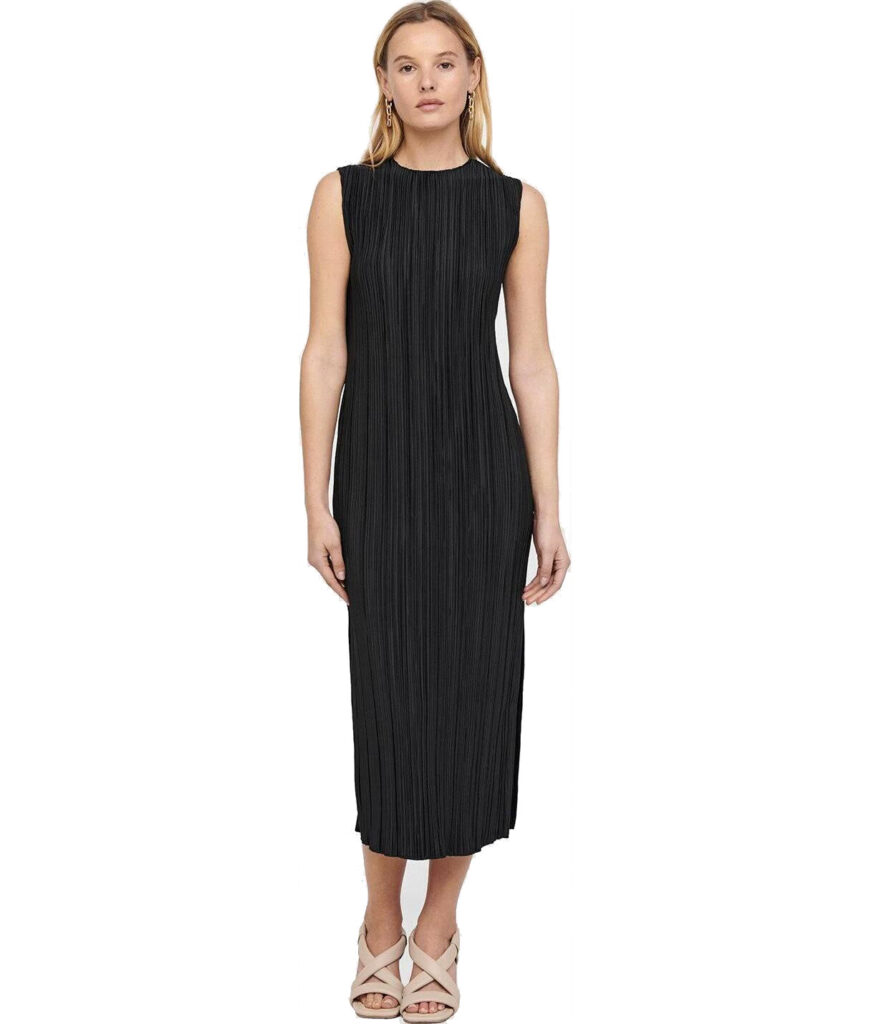 The ANINE BING Dress Collection
Her dresses are another standout feature of the brand. With a range of styles from playful mini dresses to elegant maxi gowns, ANINE BING's dresses are designed to make a statement. Whether you're looking for something to wear to a special event or just a casual day out, this brand has you covered.
ANINE BING Sales and Discounts
While their designs are definitely worth investing in, it's also worth keeping an eye out for sales and discounts. Who doesn't love a great sale? While we don't currently have a discount code, we do curate the best sales on her current pieces on our site that are a mix of best sellers and more competitively priced. So, if you're looking to snag some ANINE BING pieces at a great price, be sure to check out our site regularly.
Brand and Its Creative Direction
Their unique style and design aesthetic can be attributed to the creative direction of the brand. With a focus on creating pieces that are both edgy and elegant, their designs are all about mixing the unexpected. From bold prints to delicate lace, ANINE BING's collections feature a range of textures and styles that are both timeless and unique. See below for the brand's Spring 2023 collection video.
Why is it Worth Investing In?
Overall, we feel this brand is definitely worth investing in. With a focus on quality materials and timeless designs, their pieces are designed to last for years to come. And with a range of styles and pieces to choose from, there's something for everyone in ANINE BING's collections. So why not add some pieces to your wardrobe today and embrace the rebellious and edgy elegance of this stylish brand.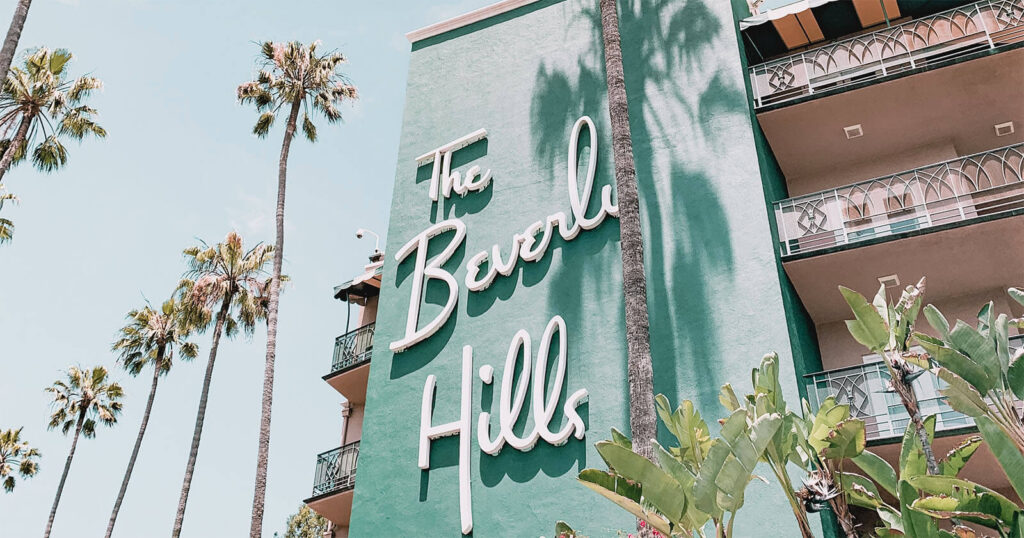 ANINE BING is a brand that perfectly blends rebellious, edgy and elegant fashion, creating lasting pieces that are sure to turn heads. From their popular hoodie to their chic dresses and everything in between, her collections are designed to make a statement. With a focus on quality materials and creative direction that's both unique and unexpected, and if you're looking to add some edgy elegance to your wardrobe, be sure to check out ANINE BING's collections and discover the perfect pieces to express your own unique style.