Lauren Moshi is a brand that stands out in the fashion industry for its unique blend of art and fashion. The brand's artistic designs have become a popular choice among fashion enthusiasts, with their signature pieces including sweatpants, sweatshirts, and other casual wear. In this brand spotlight, we will delve deeper into what makes Lauren Moshi so special and why their creative designs win the hearts of many.

The Story Behind Lauren Moshi
Lauren Moshi is a Los Angeles-based brand founded by siblings Michael and Lauren Moshi in 2006. The duo's creative background in art and fashion led them to start their brand with a mission to create clothing that was not only stylish but also comfortable and functional.
Shop Lauren Moshi Sales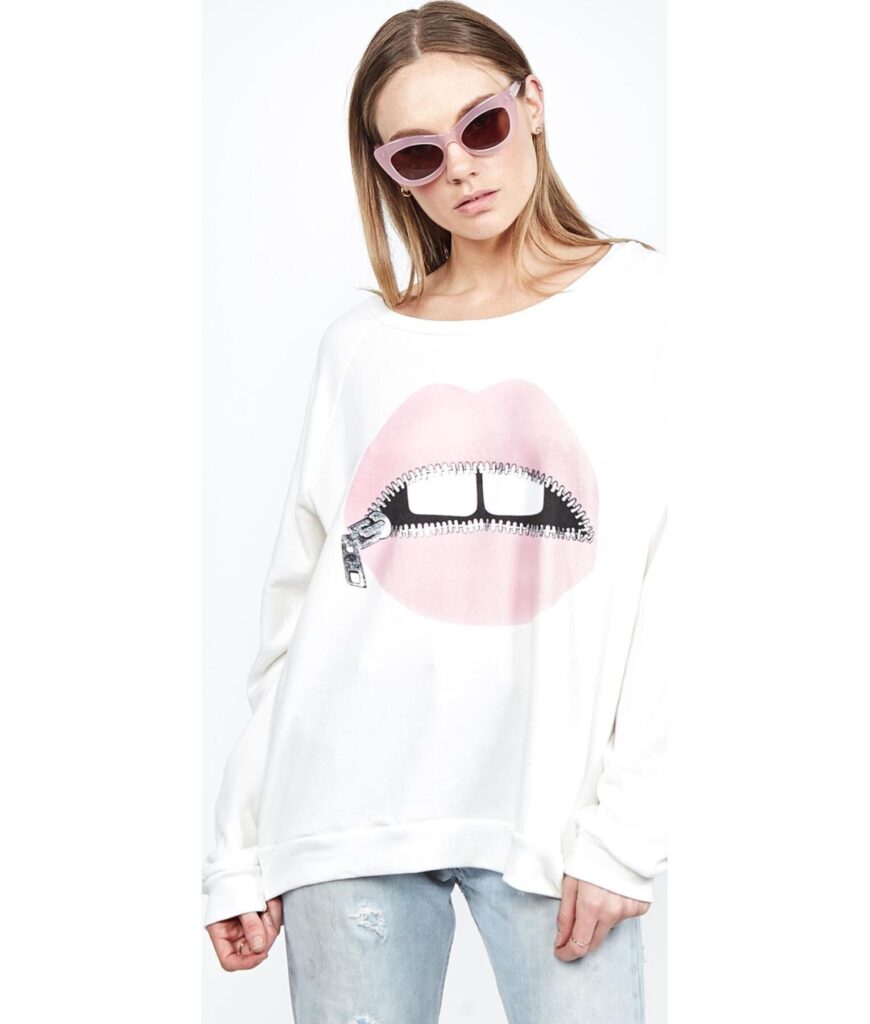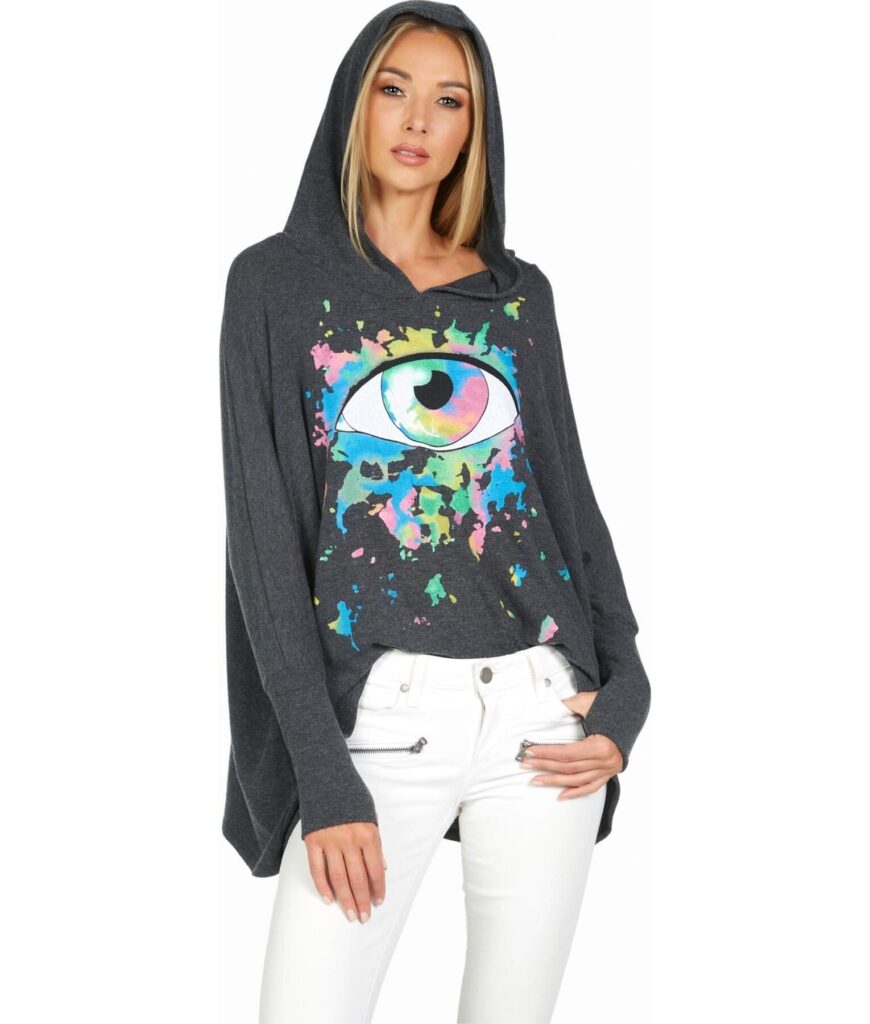 The Artistic Vision
The brand's unique artistic vision is what sets them apart from other clothing brands. Each piece in the collection is designed with original hand-drawn artwork, printed on high-quality materials. The brand's signature designs often feature graphic prints of animals, pop culture icons, and other whimsical designs.
The Signature Style
Lauren Moshi's signature style is known for its casual and comfortable designs, perfect for everyday wear. The brand's sweatpants and sweatshirts have become a fan favorite, thanks to their unique prints and comfortable fit. The image on the right of the Daisy Peace sweatpants and sweatshirt show daisy detailing on the right leg, ruffle detailing on the bottom, and the unique happy face with floral motif.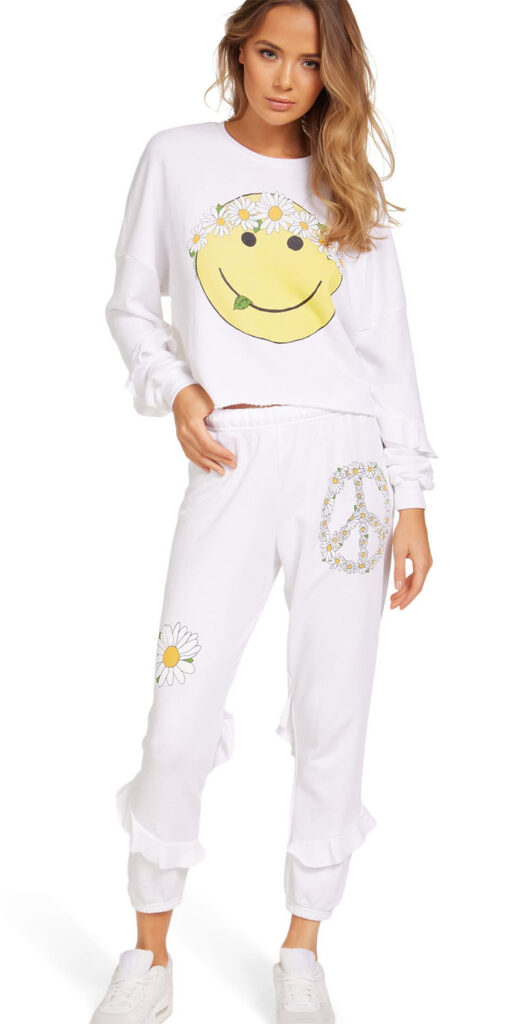 Lauren Moshi and Celebrities
According to Wikipedia, the following celebrities have all been spotted and photographed wearing items from this brand including Alessandra Ambrosio, Kate Hudson, Emma Roberts, Gigi Hadid, Bella Thorne, Jessica Alba, Kourtney Kardashian, Cara Delevingne, Selena Gomez, Julianne Hough, Mila Kunis, and Olivia Wilde. A notable music video appearance was her clothing being featured in Beyonce's 2013 "Blow" music video, in which she wore the Frankie Wonder Woman Baseball Tee. We've linked the video to the spot where she is wearing it on the left.
Lauren Moshi Sale and Discounts
While the brand is known for its high-quality products, shoppers can still find great deals on Lauren Moshi products. Websites like ours provide curated sales of Lauren Moshi products for those who want to score a deal. Although we don't have discount codes, our site offers the best current sales available that we can source.
Shop Lauren Moshi
The Future of Lauren Moshi
Lauren Moshi's future looks bright, with their unique blend of art and fashion gaining popularity among fashion enthusiasts. The brand continues to innovate with new designs and collaborations, expanding their reach to a wider audience.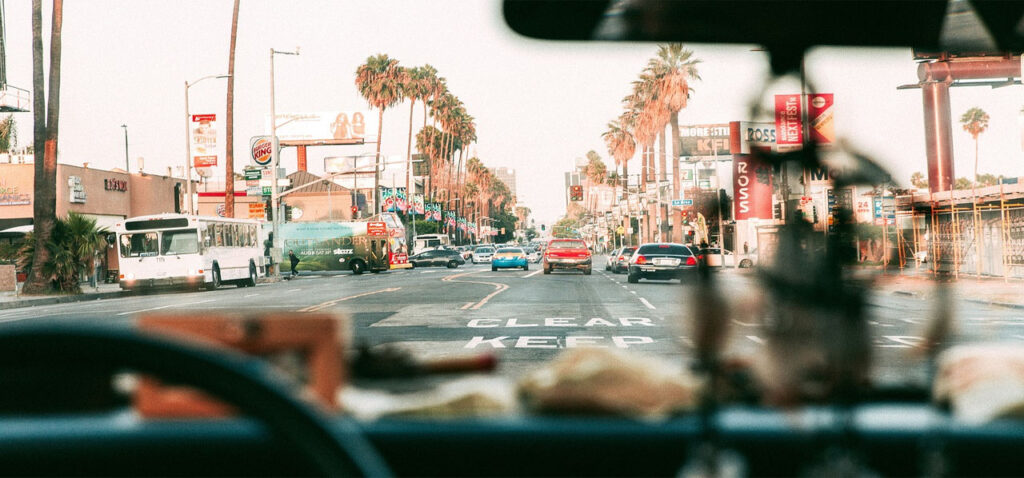 Lauren Moshi's creative designs make them a brand worth watching. Their unique artistic vision, and signature style set them apart from other clothing brands. If you're looking for comfortable and stylish clothing with a unique artistic touch, this brand is for you.