Sustainability in The Fashion Industry
Fashion over the years has seen a shift with brands moving to the sustainable route and helping identify themselves as a company that promotes that. With this flourishing market, the problem is many still don't know how to identify the eco-friendly options, and what is a non sweatshop clothing brand. When we mention "sustainable", it really is something people describe as friendly for the environment, where you're not further hurting where we live. Decreasing pollution isn't the only way, as we can help by using materials that are recycled and reused.
This article will cover what materials fit this description and what brands offer sustainable clothing, their use of sustainable materials, and their environmental impact.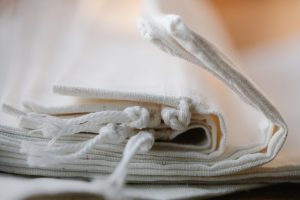 Organic Cotton & Recycled Polyester
When shopping for clothing options, the best way to think of the environment is by selecting environmentally friendly materials. Many companies create clothing from organic cotton and recycled polyester that still has that luxury look and feel and quality making it an ethical fashion brand choice.
Bamboo Fabric
Bamboo fabric is an incredibly strong, flexible, and lightweight fabric with a host of advantages. It is hypoallergenic as well, so makes for a great product for even those with sensitive skin. The reason its dubbed sustainable is because it's a fast-growing plant that requires very little water, fertilize or pesticides and it naturally regenerates when harvested to produce even more!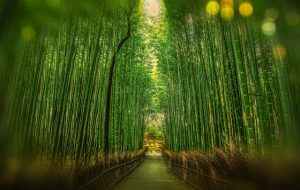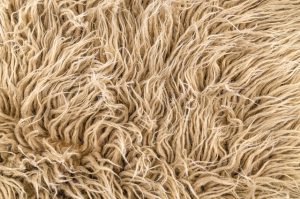 Hemp Fiber
A versatile material for clothing brands to use with a wide range of colors that can be used. What makes it sustainable is that hemp is biodegradable and eco-friendly, which means it won't leave behind toxic chemicals after disposal.
Chloé
Chloé is a luxury brand we all have heard of and was founded back in 1952 by Gaby Aghion. Their main focus is fashion and jewelry, but they have some really nice sunglasses options as well. Based in Paris this brand has stores worldwide in over 60 countries. They were the first Luxury Fashion Brand to work towards and achieve B Corp Certification, which is a thorough cert to get referring to your commitment to social and environmental impacts. They also post their Sustainability reports on their website. To view more about their manifesto and what they are doing to be an ethical and eco-friendly brand click here.
"Creating beautiful products with meaningful impact for people and for the planet." — Chloé

Stella McCartney
Stella McCartney is another player in the sustainable fashion world. She is the founder of the clothing label that is highly known for its luxurious and ethical designs and has joined forces with Clevercare to give her loyal customers an option for sustainable clothes. Her line utilizes recycled polyester and organic cotton, which both materials are known to be environmentally friendly and sustainable. The company does regular audits to see and measure their environmental impact, and ensure they are putting their best foot forward.
"I'm so excited to be working with Clevercare as they are a company that shares my values and belief in sustainability." — Stella McCartney
Reformation
The image background above referencing being the #2 in sustainability is from Reformation. They have been in the industry for ten years now and are based out of Los Angeles, California. They pride themselves in their stores making it known about their sustainability efforts and they use recycled materials, organic cotton and hemp, and fair-trade practices to make their clothes. They have also partnered with many other brands to create sustainable fashion lines. You can read more about their values on their site here.
Levi Strauss & Co.
Levi's is a multinational clothing company that was founded in 1853 and based out of San Francisco, California. Their main claim to fame is their denim jeans that have been worn for decades now and have a casual feel to them. They were first introduced in 1873 as a trouser for working class citizens. Levi's sustainable jeans are sold around the world in various styles and they are continually updating designs to stay on top of fashion trends. To learn about their sustainability principals on their website you can click here.

Eileen Fisher
A well-known American fashion designer that was first established in 1984. They are well known for their sustainable and eco-friendly fashion production making clothes from organic cotton, and recycled polyester. For them it's a way of life and being committed to the environment and can be seen in the fabrics and packaging they use.
Nudie Jeans
Sustainable jeans are a big component of Nudie Jeans who has been around also for about 10 years. They sell their product in a variety of areas and promote their sustainability initiatives on their website here. What we like about them is their use of plant-based fibers to make their jeans as it uses less water to make them than regular cotton. The sustainable jean materials are made from organic cotton, Tencel and Lyocell.
H&M
H&M is a huge retailer with stores in nearly every big mall across North America (over 1,000 stores worldwide). Their Conscious Exclusive collection is part of their effort to produce sustainable clothing and they work with suppliers that also maintain sustainable practices. To learn their full stand on sustainability, please visit their website.

Asos Responsible Edit
In 2018, this popular UK-based retailer introduced a sustainable edit for Spring/Summer. What that means is creating clothes that meet both requirements of being sustainable and ethical in design and production. This clothing line is a mix of 20% recycled polyester and organic cotton. They wanted something stylish and good for the environment. To read more about their Responsible fashion visit there website at https://www.asos.com/responsible-fashion/
Gabriela Hearst
Being in the industry for over 20 years, Gabriela has been a sustainable fashion activist for years. As a voice of change for the sustainable movement, she is a big believer in the movement to reduce environmental impact on the planet. Her mission is to educate others on living more sustainably and using materials that bode well for our earth.
"Sustainability is not just about making clothes that are less damaging to the environment, but also about creating more ethical and sustainable ways of living" — Gabriela Hearst
Zara
A huge retailer that is well known, has made news for committing to sustainable fashion. Zara has promised to stop using animal fur, wool, and silk in its collections. This joins others brands who also are making similar commitments like Gucci and Burberry. This shows that it's not only luxury high-end retailers committing to this effort, but also fast fashion stores like Zara.

All Birds
The All Birds Clothing company is another company committing to keeping things friendly to the earth. They use materials that are good for the environment, but also, they are dedicated to creating an ethical supply chain that ensures safe working conditions for all of their employees, including those in factories and at home. View more about their sustainable practices at https://www.allbirds.com/pages/sustainable-practices.
Mara Hoffman
Our last brand we are featuring in this article, Mara is a sustainable fashion designer who has been focusing on sustainability for over 10 years. She prefers to use natural materials like cotton, and linen in her designs, and doesn't believe in using any chemicals. Organic dyes are her go to as well as recycled fabrics. She also keeps her suppliers in check to see that they are also following her principles.
"Sustainability is the new luxury" — Mara Hoffman